Members and Board
Dogs on Deployment was founded by husband and wife, Shawn and Alisa Johnson, who serve in the US Navy and US Marine Corps respectively. They started Dogs on Deployment in June 2011. As a dual-military family, the founders have been in situations where they needed a program like Dogs on Deployment. Alisa had orders to move to Quantico, Virginia where she was to attend six months of military training. At the same time, Shawn, was to be deployed. Neither could care for their beloved dog, JD. They were lucky enough to have family to rely on, but recognized the need for a program which would help others who found themselves in a similar situation. Thus, Dogs on Deployment was born.
Founders Alisa and Shawn Johnson proudly own two miniature Australian Shepherds, JD and Jersey, and two Caique parrots, Kiki and ZoZo, who are the inspiration behind their work. They are also active fosters for Dogs on Deployment and local rescue groups.
DoD President
1stLt Alisa Sieber-Johnson serves active duty in the United States Marine Corps. She is currently in Naval flight school at NAS Corpus Christi, TX with the goal of becoming a Marine Corps aviator. In her spare time, she runs Dogs on Deployment. She is passionate about animal welfare and rescue, promoting responsible pet ownership and the military-pet community and aiding service members in need. Her hobbies include reading, travel, interior design and enjoying good food. Contact Alisa
DoD Vice President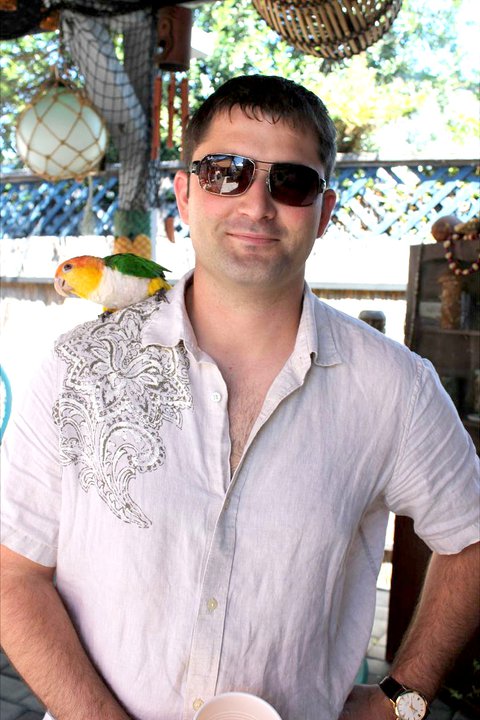 LT Shawn Johnson currently serves active duty in the US Navy. He is a helicopter pilot by trade, but currently on his shore tour training future aviators and special warfare members. He is currently stationed at NAS North Island, CA and working to obtain his masters degree. In his spare time, he helps his wife, Alisa, in running Dogs on Deployment. His hobbies include mountain biking, culinary arts, and training for an upcoming marathon. Contact Shawn
DoD Pets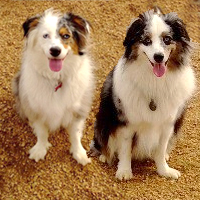 JD was the first pet to join our family in 2008. He came from a small breeder of miniature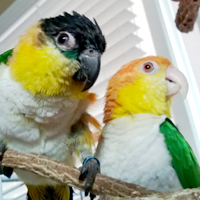 Australian Shepherds while Shawn was in flight school. He is a social, loving, but tenacious boy! He loves dog parks, the beach and squeaky balls. Kiki joined our family in 2009. He is a White Bellied Caique and a silly parrot who will turn those afraid of birds, into bird lovers. He loves to eat fruit and hang out with his family. Jersey was adopted in 2012 from an ad on PetFinder. She is an entertaining dog full of character. ZoZo is our newest pack member, joining us in 2013. She is a Black Headed Caique who loves getting into mischief and hanging upside down. Like them on Facebook!
DoD Blogger and MilPet Advocate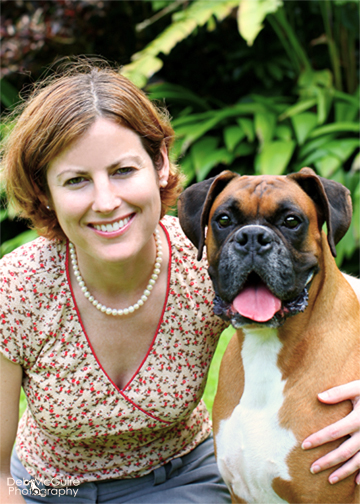 Theresa Donnelly is a Navy Lieutenant with 16 years of military service, having served 10 years as an enlisted sailor with multiple overseas deployments. She is the founder of Hawaii Military Pets, an online pet resource for military families living in Hawaii. She's testified on animal protection bills in the Hawaii State Legislature and is now working on an effort to standardize military pet policies. Recently moved to the West Coast, she is an active advocate and foster for Boxer rescue groups. With her military and animal advocacy experience, she writes for Dogs on Deployment's Military Tails. In her spare time, she enjoys writing, traveling and reading true crime novels. Follow her on Twitter @tdonnelly76. Contact Theresa
National Events Coordinator
Sarah Reimsnider (James) works for a commercial real estate company based in the DC Metropolitian Area, but her passion revolves around animals and finding ways to support our Military Service Members and their pets. Her experience within the military-pet community is diverse. She has volunteered, organized, transported, trained, rescued and fostered with other military-pet fostering organizations since 2008. She currently coordinates Dogs on Deployment's community event participation in all 50 states. She is a lover of Rhodesian Ridgebacks and serves as an emergency foster for the local Rhodesian Ridgeback Rescue. She is the proud owner of a Rhodesian Ridgeback named Teaka, and resides with her husband and step-daughter in Riva, Maryland. This e-mail address is being protected from spambots. You need JavaScript enabled to view it
DoD Volunteers
Customer Service Specialists: Jayne Roupe, Sharon Spears, Candence Anthony
Public Relations: Amy Spencers
Copyright 2012 Dogs on Deployment, Inc. EIN # 45-3109600. All Rights Reserved.