Background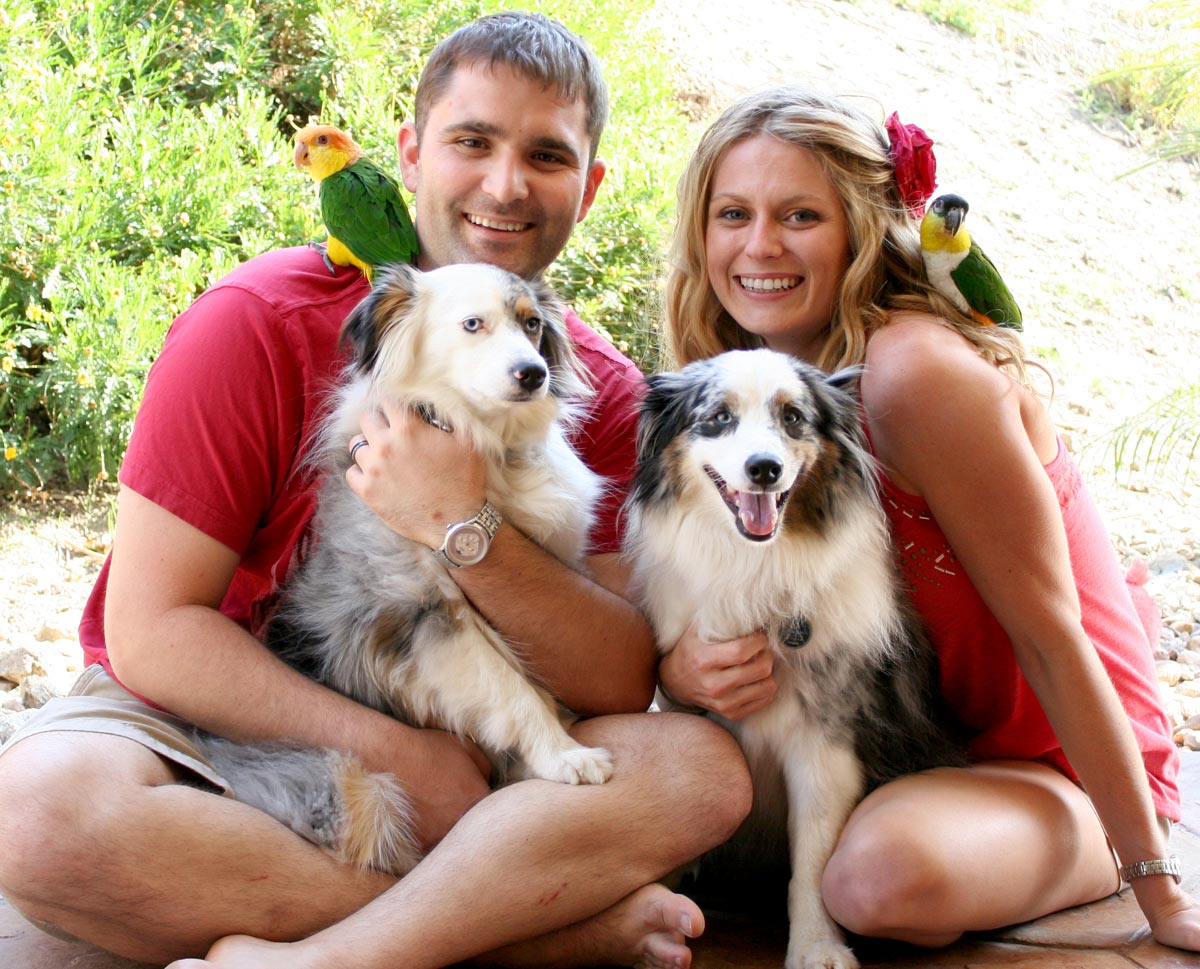 DoD Family, Shawn and Alisa Johnson with their dogs and parrots.
Dogs on Deployment was founded by husband and wife, Shawn and Alisa Johnson, who serve in the US Navy and US Marine Corps respectively. They started Dogs on Deployment in June 2011. As a dual-military family, the founders have been in situations where they needed a program like Dogs on Deployment. Alisa had orders to move to Quantico, Virginia where she was to attend six months of military training. At the same time, Shawn, was to be deployed. Neither could care for their beloved dog, JD. They were lucky enough to have family to rely on, but recognized the need for a program which would help others who found themselves in a similar situation. Thus, Dogs on Deployment was born.
Founders Alisa and Shawn Johnson proudly own two miniature Australian Shepherds, JD and Jersey, two Caique parrots, Kiki and ZoZo, and two rescue cats, Tegan and Kami, who are the inspiration behind their work. They are also active fosters for Dogs on Deployment and local rescue groups, fostering seven dogs since 2009.
Read more about how Dogs on Deployment was founded.