2016 Military Pet of the Year and Dogs on Deployment Mascot
Belle T634
Belle is a five-year-old beautiful lab with some very special training and a loving "furever" home. Belle was recently retired from the #USMC after four years of honorable service and one combat deployment to Afghanistan where she served as an IDD (IED Detection Dog), also known as a #MWD (Military Working Dog) and earned the rank of Staff Sergeant. She and her handler, Sgt Sam Wettstein, trained together for a year and served for seven months together overseas where they assisted in the location and identification of improvised explosive devices (IEDs) or bombs. Belle was trained to forge ahead of her fellow Marines, smell out the IEDs before they could do any harm. Sam was trained to sense and understand her reactions in order to protect the rest of their squad.
While training together in North Carolina, Belle and Sam were awarded the "Top Dog Award" for outstanding achievement because of their exceptional handling abilities that placed them at the top of their peers. Not shortly after graduating they were deployed together, leaving a brand new wife behind at home. Day in and day out, it was hard for Sam and his fellow Marines as they worked and lived in combat. Belle brought a sense of comfort and ease boosting morale among the unit. Sam and Belle approached every challenge head on, this included a Dog Biathlon hosted by the British in Afghanistan which included a course of obstacles testing their training, agility, adaptation and trust as a team. Not only did they win, but they took first place minutes ahead of everyone else. Their bond was undeniable and they were truly inseparable. Everybody at base had fallen in love with this sweet yellow lab named Belle.
Coming home and having to separate from each other was very difficult for them both. Finding out that Belle had been diagnosed with Post-Traumatic Stress (PTS or PTSD) and would not continue to work with any other handlers, opened an opportunity for Sam to adopt Belle. He put in applications, called dozens of people in hopes of finding someone to help him reunite with his battle buddy. Then one day Mission K9 Rescue answered the call and without hesitation began the process of getting Belle and reuniting the two veterans.
Mission K9 Rescue works "To Rescue, Reunite, Re-Home, Rehabilitate and Repair any retired working dog that has served mankind in some capacity." Every dollar raised and everything they do is genuinely in both the dog and handlers best interest. Many forget that a lot of our MWDs also experience PTS and most often their handlers are the ones that know them best, having worked with them day after day. Mission K9 Rescue understands that indescribable bond between those four-legged heroes and their handlers and works hard to help the K9 be reunited with their handler so they have their well deserved forever home with those that have become their family.
Not all dogs are as lucky as Belle and get to come "home." As the 2016 Military Pet of the Year and DoD Mascot, Belle would be the face of supporting dogs just like her. She would also spread education about MWDs vs. CWDs and share the importance of dogs being reunited with their handlers post retirement.
2015 Military Pet of the Year and DoD Mascot: Leonidas
Leonidas is a special dog, rescued by an Army soldier while stationed in Afghanistan. Thanks to the help of a non-profit, Leonidas was brought back to America, where in 2015, he campaigned for Animal Rescue Awareness.

Read more about Leonidas!
2014 Military Pet of the Year and DoD Mascot: Midas
Midas is a boxer owned by a US Marine Corps combat-veteran and is a certified service dog. He was awarded the honor MPOTY in 2014. During his reign as DoD Mascot, he worked to raise awareness for the benefits of canine companionship for healing wounded veterans.

Read more about Midas!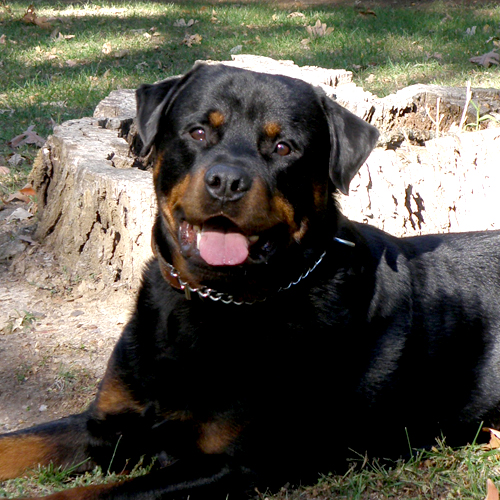 2013 Military Pet of the Year and DoD Mascot: Bram
Bram is a rottweiler owned by a US Air Force veteran and is an ambassador for his breed. He was awarded the honor MPOTY in 2013. During his reign as DoD Mascot, he worked to raise awareness for responsible training and advocacy for breed rights.

Read more about Bram!
2012 DoD Mascot: JD
JD is a miniature Australian Shepherd owned by the Dogs on Deployment founders, and is the inspiration behind their work. During DoD's first year, JD served as the DoD Mascot. Now, as the Chief Dog Officer (CDO), JD enjoys mentoring and helping other dogs inspire their owners!

Read more about JD!