Your donations help Dogs on Deployment achieve their mission to find volunteer boarders willing to care for military pets, and promote pet-owner responsibility by providing financial resources for military members to give care for their pets during times of need! Please donate today!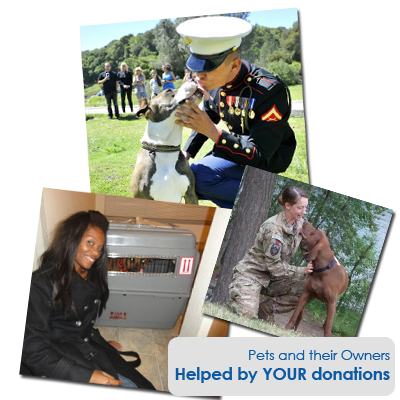 Problems?
If you are experiencing problems with our web form, donations may be made via PayPal to donations@dogsondeployment.org


Other Ways to Support
Click here to find out other ways that you can support Dogs on Deployment!
Copyright 2012 Dogs on Deployment, Inc. EIN # 45-3109600. All Rights Reserved.